THESE MEETINGS ARE SPONSORED IN PART BY
Online Support Groups for Sharing, Learning, and Growing
We know how frightening and isolating it can be when given a rare neuroimmune disorder diagnosis. But while many who have a rare neuroimmune disorder feel worried and/or live in pain, many more have discovered that with the right resources and support a new way of life is possible.For more than two decades, SRNA has helped inform, encourage, and empower thousands of people like you — and their loved ones — to live their best lives.
All SRNA online support groups are free of charge. However, in this time of growing need, we welcome gifts in any amount that will help us sustain our programs and services. Click here to give.
Video is optional but can be used
Real names do not have to be used and are not required
Audio can be muted and you are not required to share
Please be respectful—we're all in this together
What are SRNA Support Groups?
SRNA online support groups are online meetings that give people with rare neuroimmune disorders a safe, welcoming place to share experiences, discuss coping skills, and offer each other hope. They are open to anyone who is dealing with a rare neuroimmune disorder. Our support groups are led by peers – which means that the person guiding the meeting has firsthand experience and understands what you're going through. Everyone is welcome, no matter your pathway of recovery or recovery status. Meetings typically take place monthly and are always free.
Join Our Support Groups Meetings
Due to the COVID-19 outbreak, our support group structure has changed from in-person support groups to virtual – meaning connecting by video conference via your computer or by phone. These groups can reach you wherever you are!
SRNA's Smart Patients Online Health Community is a free online message board for caregivers and those who have a rare neuroimmune disorder. If you cannot locate a virtual support group available during a time that works for you, SmartPatients may be a support solution for you.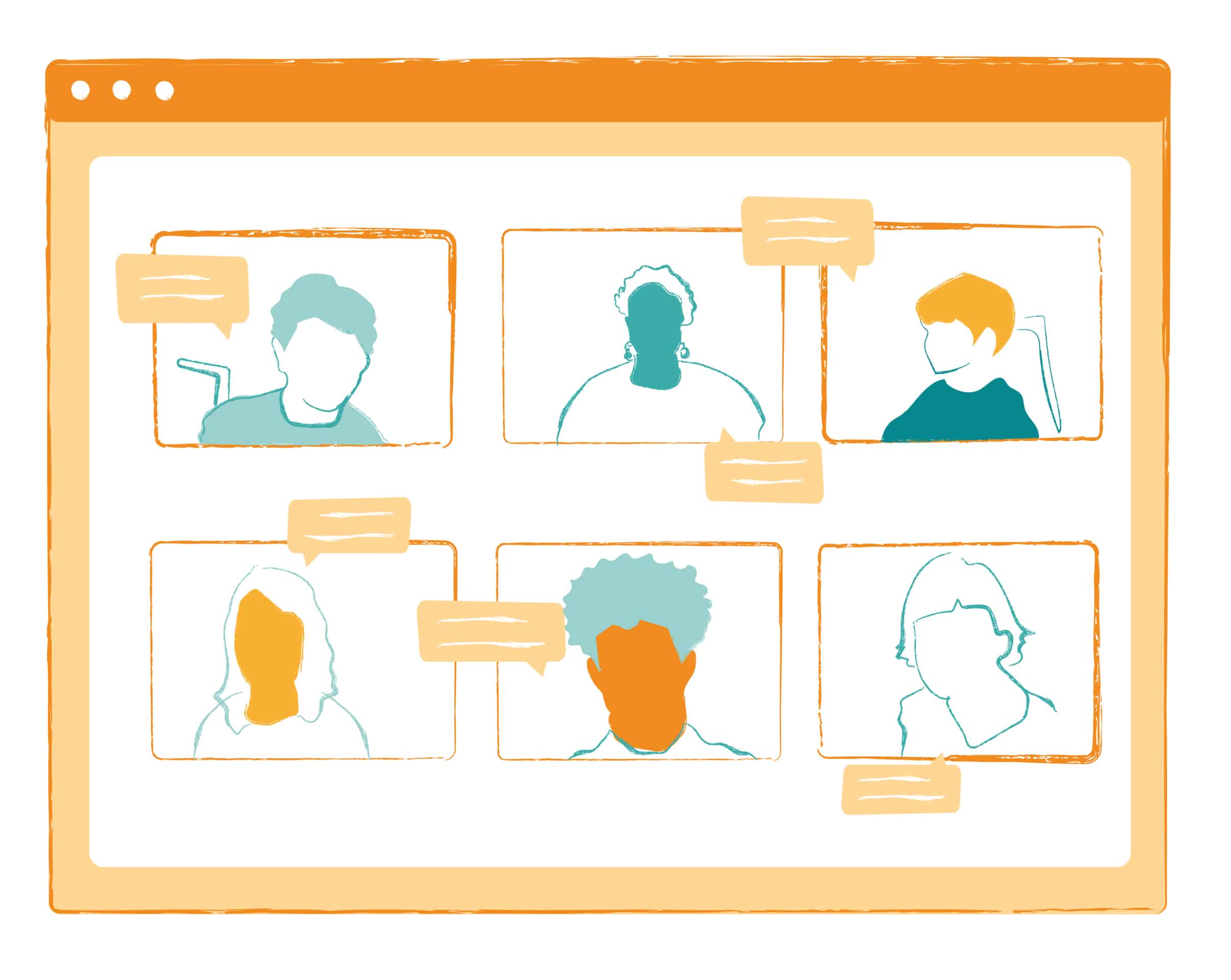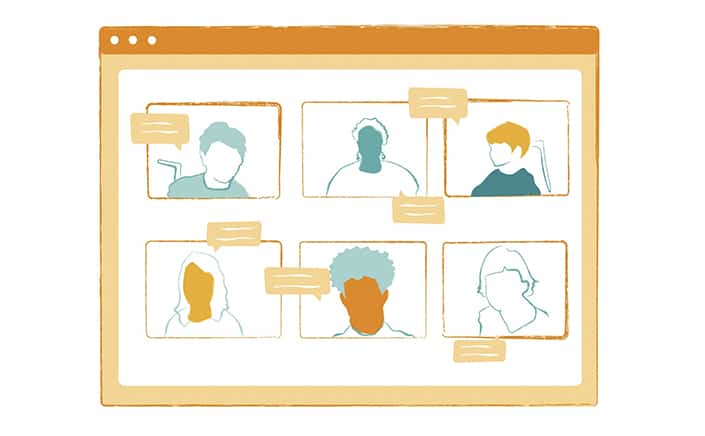 Join us for an online support group meeting hosted by Philip Rive, one of our California Support Group Leaders! Anyone is welcome, no matter where you are located. If you are an individual diagnosed or a care partner for someone with ADEM, AFM, MOGAD, NMOSD, ON, or TM, we invite you to join us.
Frequently Asked Questions
What can I expect at these meetings?
These online support group meetings are very similar to in-person support group meetings. People can join from anywhere and either listen, share, or both. Participants are often people diagnosed with a rare neuroimmune disorder, but may also family members and loved ones of individuals diagnosed.
Why a Support Group?
Participation in a support group can be an empowering experience, helping members feel better prepared to cope with their unique situation, more able to confront their daily struggles, and more hopeful about their future.
When are the meetings offered?
We are currently hosting meetings monthly. We may also add additional meeting times in the future as capacity needs grow.
Who do I talk to if I need extra support?
If anyone you know, or you yourself, needs extra support, please feel to message the meeting facilitator on the platform, or send an email to [email protected] and we'll get you connected to a peer support specialist ASAP.
How do I share on the meeting?
If you would like to share, you can click "participants" and then the blue "raise hand" button and it will let the facilitator know you would like to share.
How can I verify meeting attendance?
To request meeting attendance verification, please fill out the RSVP form for your desired meeting. Verification will be provided to you automatically via email after submitting the form.
Are these meetings recorded?
To respect privacy, we do not allow meetings to be recorded by any attendee or facilitator. It is possible that screenshots of a screen may be taken, however, just as if an attendee took a picture at an in-person meeting. We do encourage all attendees to not take screenshots to be respectful.