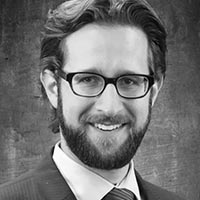 Micah Jacobs, MD
University of Texas Southwestern Medical Center
Dr. Micah A. Jacobs received his medical degree from Yale School of Medicine in New Haven, Connecticut. He completed his urologic residency at the Lahey Clinic Medical Center in Burlington, Massachusetts and fellowship training in pediatric urology at Seattle Children's Hospital in Seattle, Washington. In addition, he received a Masters in Public Health from the University of Washington while in Seattle, Washington. Dr. Jacobs is board-certified in Urology and is an Associate Professor and the Director of the Pediatric Urology Fellowship Program at the University of Texas Southwestern Medical School. His interests include congenital urologic abnormalities, Spina Bifida, minimally invasive surgery, complex urologic reconstruction and Hypospadias.

Janet Dean, MS, RN, CRRN, CRNP

International Center for Spinal Cord Injury (ICSCI), Kennedy Krieger Institute
Ms. Dean attended nursing school at the University of Michigan, completing a master's degree in parent-child nursing in 1979. She is a board certified Pediatric Nurse Practitioner and is also a Certified Rehabilitation Registered Nurse. She has over 30 years of experience in the specialty of pediatric rehabilitation. Prior to becoming a nurse practitioner, Ms. Dean enjoyed 10 years as a staff nurse on a pediatric rehabilitation unit caring for children with physical and developmental disability. Currently, as a nurse practitioner for ICSCI, she specializes in the prevention and treatment of the common health consequences of pediatric spinal cord injury. The focus of her practice is on health promotion and health maintenance.