Support for Caregivers: How to Cope When a Loved One is Diagnosed with NMO, ADEM or TM
LISTEN & SUBSCRIBE ON ITUNES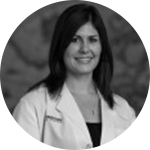 Audrey Ayres, RN, BSN, MSCN, CRND
Registered Nurse at UT Southwestern Medical Center
Audrey Ayres, RN completed the degree of Bachelor of Science in Nursing at the University of Texas Medical Branch in Galveston, TX. She began her career in the Surgical Intensive Care Unit at UTMB in Galveston. Later she moved to Miami, FL to work at Jackson Memorial Hospital in the Transplant and Cardiothoracic Surgical ICU. She then returned to Texas and worked at Baylor University Medical Center in the Cardiovascular ICU and was the nursing educator for the Cardiothoracic Intensive Care Unit and Coronary Care Unit.
Audrey joined the Multiple Sclerosis and Neuroimmunology Program at the University of Texas Southwestern Medical Center in February of 2012, taking the role of primary nurse for the Pediatric Demyelinating Disease Clinic at Children's Medical Center Dallas. Along with her role as clinical nurse for adult and pediatric patients, she is also the coordinator of the Pediatric Demyelinating Disease Program.
Audrey completed the Linda Morgante Nurse Leadership in Multiple Sclerosis Program and was certified as a Multiple Sclerosis Certified Nurse in 2013. In partnership with the Consortium of MS Centers, Audrey has led a board of Neuroimmunology specialists to create the certification examination in rare neurologic disorders (CRND). She is dedicated to the care of people with rare neuroimmune disorders and their families.

Katherine Treadaway, LCSW, MSCIR
Katherine Treadaway received her bachelor's degree in sociology and Master of Social Work at Louisiana State University. She started her career at the Baton Rouge General Medical Center on their general medicine floor gaining social work experience on all the units there including telemetry, burn, oncology, OB-GYN, and the ER. She received her board certification in 1998 from the Louisiana State Board of Board Certified Social Work Examiners. When Katherine first moved to Dallas she worked as a case manager at Presbyterian Hospital of Dallas on their physical rehabilitation unit for orthopedic and neurologic patients. Katherine has been at the Multiple Sclerosis Program at UT Southwestern since September 2002. She works with a dynamic multidisciplinary team in the MS Clinic and the Pediatric Demyelinating Disease clinic participating in research and patient care. She assists patients by serving as their advocate, locating resources, providing counseling, support and information, and arranging home and outpatient care. She also assisted in the development of the Total Life Care Clinic, a clinic within the MS Clinic, as well as participates in this weekly multidisciplinary clinic for at-risk patients.

Sanford J. Siegel, PhD
Sandy got involved with SRNA shortly after his wife, Pauline, contracted TM in 1994 at the age of 35.  At the time of her onset, Pauline was a kindergarten teacher. Currently she is a fourth grade teacher in a public school district in central Ohio.  Sandy has been an officer and a board member of SRNA since its inception.  Sandy has also served as SRNA's newsletter and journal editor during his almost two decades of service to the organization.  Sandy is a cultural anthropologist with specializations in Native Americans, psychological anthropology and culture change.  Sandy has worked as an adjunct professor at Capital University, Franklin University, the Urban/Rural Program of the College of Great Falls, and the Intertribal Education Center of the Fort Belknap Reservation.  Sandy retired from the State of Ohio in 2011 after more than 35 years of service.  Sandy returned to college in the fall of 2011 and is a photography student at Columbus State Community College.  Sandy and Pauline have two sons, three grandsons and one granddaughter.